smart

The lightweight of the Mercedes-Benz family, smart has redefined the concept of a city car. Its cheeky and youthful car models are designed for urban mobility.
---
EQ fortwo cabrio facelift

---
Kind's – Auto Sales Ltd. is the sole distributor for: Mercedes-Benz, smart, Renault & Dacia vehicles, FUSO trucks, Silence, Tisto scooters and Michelin, BFGoodrich & Riken tyres.
---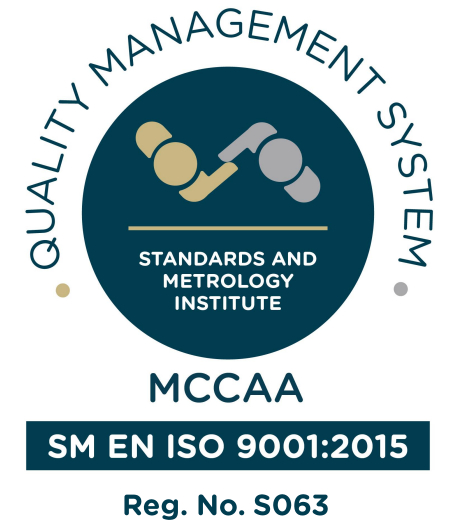 GDPR consent
Excellent service starts with personal contact.
We would like to provide you with tailored information and advice corresponding to your specific interests (e.g. test drives, events, special offers, services). We therefore kindly ask for your consent to use your data for these purposes. We will duly and diligently safeguard the privacy and confidentiality of your data.
---
Yes, I would like to use all the options listed below in the sections Individual Consent and give the corresponding consent to the use of my data (this overall consent is voluntary).
---
Individual Consent
Would you like to receive marketing information sent to you by Auto Sales Ltd.?
Summary
Full information

If you consent, Auto Sales (Mer) Ltd. may process your personal data such as contact details to provide you with information and advice about products and services of Auto Sales LTD and its affiliated companies via the selected contact channels.

If you consent, Auto Sales (Mer) Ltd. may process your personal data (e.g. contact data) in order to inform and advise you individually and in accordance with your interests (profiling) about products and services of Auto Sales LTD and its affiliated companies via the channels you have chosen. By ticking the appropriate boxes, you consent to the processing of your personal data below for these purposes.
---
PRIVACY & COOKIE STATEMENT
At The Company we recognise the importance of protecting personal information collected about the users of our site. As we have done in the past, we collect such information on our Web sites for the sole purpose of improving our services and the content of our Web site for marketing purposes and to improve our communication with you. At certain points during your visit to our web sites we may ask you to enter your personal details such as your name, home address or e-mail address. You will also be asked whether you consent to use of that data and for what purposes.
The personal data you have entered above will be deleted in 30 days' time, unless you give your consent.
Auto Sales Ltd. would like to use your personal details and your vehicle data for market research purposes and to inform and/or to advise you about products and services provided by RENMER Group Ltd.
You can revoke your consent at any time by contacting [email protected] or by phone on 21433601.
We regret that if you choose not to give your consent, for legal reasons, we will be unable to keep you informed of our products and services.
We will not use your data except to fulfil a request you make when disclosing those details, or if you consent. We will collect information about your tastes and preferences both when you tell us what these are and by analysis of customer traffic, including by using cookies and IP addresses.
Moreover The Company's internet policy prohibits the sending of junk mail, that is, in any form of unsolicited advertising. All personal information is subject to strict confidentiality. We make exceptions only if we need to do so in order to provide you with a service you have requested and if we are required to disclose such information to third parties under certain laws or obligations.
When you access this site, information is exchanged between your computer and our external server. The following non-personal information is collected at the time: your internet service provider's domain name (not your e-mail address), the type of browser and the operating system you are using to access our site, the date and time of access and the pages you visit. This helps us understand which areas of the sites are of particular interest and also which pages are being requested. It also tells us how many hits and page requests we get.
We use cookies to confirm your visit to our site. Cookies are very small files that are stored in your PC when you are using The Company internet portals. Their sole purpose is to distinguish your PC from the PCs of other users that are accessing these sites at the same time. The use of cookies is unavoidable for the personalization of the service on our sites. Cookies are not dangerous for your computer. This technology is not used by The Company to gather your data for market research and advertising purposes.
You can set your browser in such a way that it can either receive our cookies or use our internet portals without the cookie functionality. In this case, however, the information that you provide cannot be stored for further enquiries, with the result that you will be required to submit the information again. Your browser may also be set in such a way that it always displays a warning message when it receives a cookie. Since the identification cookie has to be sent every time an individual page in the portals is called up, this message is most irritating. You should therefore deactivate these warning messages in your browser. No data transmission over the internet can be guaranteed to be completely confidential.
Even though we at The Company have implemented some of the most effective means to ensure that your personal information is protected, we cannot guarantee that this information will be lost, used unlawfully or modified in a fraudulent manner. We bear no liability for the use that may be made of this information by you or any third party.
The Company reserves the right to change this Statement as it deems fit and without prior notice. However, we will ensure that any change to this statement is in compliance with the laws in effect in Malta with regard to the subject matter. We welcome your questions and comments about privacy issues and the design of our web site.
Should you have such comments or have a complaint about how we are using your personal data, please contact Alan Warrington at [email protected].
Your Privacy is important to us
It is Auto Sales Ltd – Kind's policy to respect your privacy regarding any information we may collect. Accordingly, we have developed this privacy policy in order for you to understand how we collect, use, communicate, disclose and otherwise make use of personal information.
General terms and conditions
Auto Sales Ltd – Kind's is committed to protecting your personal information when you use our website, contact us with enquiries or it you are a client or supplier of the business.
This Privacy and Cookies Policy relates to our use of any personal information we collect from you via the following services:
our fixed telephone lines;
social media, messaging services or official Auto Sales Ltd – Kind's content on other websites or apps;
mobile device and applications;
any official Auto Sales Ltd – Kind's email address or SMS number;
our postal address; or
our physical address
We use all personal information that you provide to us or that we collect from you in accordance with all applicable laws, including those concerning the protection of personal information such as the EU General Data Protection Regulation.
What do we do with your information?
Auto Sales Ltd – Kind's will use your personal information for a number of purposes including the following:
For general client management based on the service being received;
For processing transactions via your banking service provider;
For the provision of marketing services or communicating information, or dealing with your requests and enquiries;
To help identify you in case we need to interact over the phone, electronic email or any other way;
To serve appropriate and tailored marketing material and content via SMS, email, phone, push notification, post or otherwise, in accordance with your marketing preferences;
To monitor and improve our services;
To carry out customer research, testing and analysis;
To communicate effectively to media and online influencers through PR activities;
To enable us to comply with any legal or regulatory requirements;
Through online competitions, your details will be retained until a winner is selected based on your entry; and
For analysis and research purposes so that we may improve the services offered by Auto Sales Ltd – Kind's.
Where Auto Sales Ltd – Kind's proposes using your personal information for any other uses we will ensure that we notify you first and/or request your approval as required by law.
Auto Sales Ltd – Kind's collects and uses the personal information about you for the purposes described above, because we have a legitimate business interest to do so that and does not override your right to have your personal information adequately protected. You do not have to provide Auto Sales Ltd – Kind's with any of the personal information described above, but if you chose not to do so, you may not be able to receive any of the services described above or receive information from us that you have requested.
What Information will be collected about you
When you contact Auto Sales Ltd – Kind's through our website, social media or directly, we may receive personal information about you. This may include your name, email address, postal address, telephone or mobile number, gender or date of birth etc.
Please note that sometimes you may decide to provide us with additional personal information, and sometimes sensitive personal information (e.g. if you are speaking to us about career opportunities). If you do this, we will provide further information about how we will use your information at the time.
Auto Sales Ltd – Kind's also collects information about how you use our online platforms, and the device(s) you use to access the services as well as unique online identifiers such as IP addresses, which are numbers that can uniquely identify a specific computer or other network device on the internet.
Consent
How do we get your consent?
When you provide us with personal information, we imply that you consent to our collecting it and using it for that specific reason only.
If we ask for your personal information for a secondary reason, like marketing, we will either ask you directly for your expressed consent, or provide you with an opportunity to say no.
We use a third-party provider, Mailchimp, to deliver content on behalf of clients. We gather statistics around email opening and clicks using industry standard technologies including clear gifs to help us monitor and improve our communication. For more information, please see Mailchimp's privacy policy.
How do you withdraw your consent?
If after you opt-in, you change your mind, you may withdraw your consent for us to contact you, for the continued collection, at any time, by unsubscribing from any mailing list, or alternatively by contacting us at [email protected] or writing to us at: Auto Sales Ltd – Kind's, Mosta Road, Lija, LJA 9011 Malta
Website
Web browser cookies
What is a cookie?
Cookies are text files placed on your computer to collect standard internet log information and visitor behaviour information. This information is used to track visitor use of the website and to compile statistical reports on website activity. For further information visit www.aboutcookies.org. You can set your browser not to accept cookies and the above website tells you how to remove cookies from your browser.
How does Auto Sales Ltd – Kind's use cookies?
Auto Sales Ltd – Kind's uses Google Analytics to collect data about user behaviour. For more information, see the Google webpage "How Google uses data when you use our partners' sites or apps". Please also note that during your visit to Auto Sales Ltd – Kind's website you may notice some cookies that are not related to Auto Sales Ltd – Kind's.
We sometimes embed content from social media and other third-party websites onto our own website. These may include Google, YouTube, Twitter, Facebook and Instagram. As a result, when you visit a page containing such content, you may be presented with cookies from these websites and these third-party cookies may track your use of Auto Sales Ltd – Kind's website. Auto Sales Ltd – Kind's does not control the dissemination of these cookies and you should check the relevant third party's website for more information.
You can configure your browser to accept all cookies, reject all cookies, or notify you when a cookie is set. (Each browser is different, so check the "Help" menu of your browser to learn how to change your cookie preferences.) To opt out of being tracked by Google Analytics across all websites visit http://tools.google.com/dlpage/gaoptout.
Other information collected from web browsers
Your web browser may also provide Auto Sales Ltd – Kind's with information about your device, such as an IP/MAC address and details about the browser that you are using. We use information provided by your browser or by the link that you have clicked to understand the webpage that directed you to the Auto Sales Ltd – Kind's website.
If you have any concerns about the way that we use cookies or your settings, then please contact directly on [email protected]
Third Party Websites
This website may contain hypertext links to third party websites. Auto Sales Ltd – Kind's has no control whatsoever over such websites and if you use a link to leave the Auto Sales Ltd – Kind's website and access a third-party website you accept and agree that Auto Sales Ltd – Kind's cannot be responsible for the protection and privacy of any information which you might provide, is otherwise collected by third-party websites. Use caution and carefully examine any third-party privacy policy.
Third Party Services
In general, the third-party providers used by us will only collect, use and disclose your information to the extent necessary to allow them to perform the services they provide to us.
Security
To protect your personal information, we take reasonable precautions and follow industry best practices to make sure it is not inappropriately lost, misused, accessed, disclosed, altered or destroyed.
Your Rights
Under the Data Protection Act 1998, you have rights as an individual which you can exercise in relation to the information we hold about you.
You can read more about these rights here – https://ico.org.uk/for-the-public/is-my-information-being-handled-correctly/
Changes to this Privacy & Cookies Policy
We reserve the right to modify this privacy & cookies policy at any time, so please review it frequently. Changes and clarifications will take effect immediately upon their posting on the website. If we make material changes to this policy, we will notify you here that it has been updated, so that you are aware of what information we collect, how we use it, and under what circumstances, if any, we use and/or disclose it.
Questions and Contact Information
If you would like to: access, correct, amend or delete any personal information we have about you, register a complaint, or simply want more information please contact our Data Compliance [email protected] or in writing to the address below:
Auto Sales Ltd – Kind's, Mosta Road, Lija, LJA 9011 Malta
Subject Access Request
You have a right to be given a copy of your Personal Data held by Auto Sales Ltd – Kind's on request, subject to certain exceptions. Please email our Data Protection Officer on [email protected] so that we can deal with your query promptly and efficiently.
DISCLAIMER
By visiting this site, you accept all of the terms and conditions outlined below. If you do not accept these terms and conditions, please leave the site. The information disseminated on this site is offered on an "as is" basis. The Company thus cannot guarantee the accuracy, completeness or fitness of this information for any particular purpose. In addition, the content of this site is subject to change. While we at The Company are committed to updating the information on our Web site, we cannot guarantee that it is up to date when you access it.
All of the information on this site is intended only to provide general information on matters of interest. None of the content of this site could be considered to constitute a legal opinion or advice. If you wish to obtain legal advice of any kind, please contact your own legal adviser. Your use of this site or any information you may obtain from the owner of this site does not create a lawyer-client relationship between you and The Company.
You may view and download the information on this site only for your own personal non-commercial use. Any other use, change or duplication of this Web site, in whole or in part, without the prior written permission of The Company is strictly forbidden.
For your convenience and information, we at The Company provide you with links to other sites. However, we do not endorse and are not required to verify the nature of the information on these third party sites. When you decide to leave this site and access a third party site, you do so with full knowledge of the fact and agree to assume the risks inherent in doing so.
None of the information available on this site may be copied, modified or stored in any data retrieval system without the prior written permission of The Company.
This disclaimer is not intended to be in conflict with any relevant legislation applicable to this subject matter.
Service Appointment
We won't share your email address with anyone.
Booking type | Multiple selections available
Please select your preferred dates

* We will call you to confirm your appointment date.
We are pleased to offer and remind our esteemed clients of the below after sales services
x2 clients, owning either a Mercedes-Benz OR smart, have the possibility to wait for their service to be complete first thing in the morning.
x2 clients, owning either a Renault OR Dacia, have the possibility to wait for their service to be complete first thing in the morning.
The possibility to drop off your vehicle for its service the day prior to your appointment, anytime between 8am-14:30pm only.
With notice, vehicles that cannot be collected on the same day as completion, will be garaged in our underground parking area subject to space availability.
Please note that payment by cheques is not accepted.
Thank you for your understanding & we look forward to seeing you soon.
We use cookies to give you the best possible experience on our website. By continuing to browse this site, you give consent for cookies to be used. For more details please read our Privacy & Cookie Statement.
Read our statement now
.